Blog
Blog entry

World Freerice Week: Wrapping up

What a week! After much work, and a lot of fun, the first ever World Freerice Week came to an end last Sunday. A whole new range of people are now playing Freerice.com, thanks to you, your network and a little 6 Degrees of Separation theory (and of course 6 Degrees of Freerice).

Why all the focus on 6 Degrees?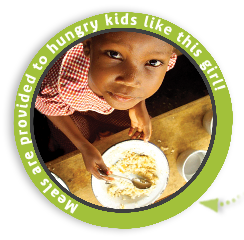 Because it's all about getting connected – to people who are just like you, to people who live halfway around the world, and most importantly, to people who would go to bed hungry tonight if YOU weren't taking action to turn things around.
It's great how many of you accepted our challenge to join 6 Degrees of Freerice. From February 6 to 12, we saw over 400 "Freerice6" groups created from a total of 1,000 groups last week. We managed to double our weekly average!
In addition to all the people who joined Freerice last week outside of the challenge, over 2,000 joined just these Freerice6 groups and collectively raised over 7 million grains of rice - no small feat.
While the shared commitment to fighting hunger was a driving force, we know you're wondering who won the 3 video cameras and t-shirts that were up for grabs as part of the 6 Degrees of Freerice challenge!
Everyone wins by playing Freerice, but the following three people and groups get special mention:
- With 409,950 grains, Rakehelly was the player who raised the most rice out of all the Freerice6 groups by midnight (CET) on Saturday, February 11.
- With 189 members, the group created by a fan of the Italian Radio RAI station, Il ruggito del coniglio, gained the most players.
- a group created by an English learning website call Ted English, raised the most amount of rice, with 901,210 grains.
Rakehelly and the founders of the 2 groups each win a video camera and t-shirt. We will be contacting you to find out your preferred t-shirt and address for delivery!
Thank you so much again to everyone who took part, we look forward to seeing you for the next World Freerice Week in 2012!
Please let us know in the comments below what you thought of the week and ideas for next year?
Freerice is maintained by and supports the United Nations World Food Programme, the world's largest humanitarian organization fighting hunger worldwide. To find out more go to WFP.org
Wow. im sorry, i didnt even KNOW that there was a free rice week... but im sure with all the supporters and players that it was VERY fun and successful for many. Keep everything up. But with all the group things.. not my fav. idea. Ecspecially since it is SO hard to get people to join your group.... But i still LOVE this site. i use it ALL the time and like another person's comment : i am almost ADDICTED TO IT!!! :P lol and btw add me.
I love freerice!please join my group:)soon ;)
i just earned 510 grains of rice.
love brianna frazho
Hey can someone join my group? its #1 donater
The week was AWESOME! everyone donated somuch rice
-Hi.. Can someone answer me, How many grains in one kilo of rice? thanks.
it was a very very successful week rice donations doubled and i now finally reached 1million grains of rice donated
I LOVE FREERICE. I AM ADDICTED TO IT!!!!!! wELL NOT REALLY ADDICTED THAT MUCH BUT ADDICTED AS IN USE THE GAME ALOT
the group thing seemed a bit silly it should just be like the top 5 donators win
It's a very meaningful activity to help poor.I'm a Chinese girl.When i donated 10 grains,i would feel happy.And i 'll make the activity widely among my friends in Tianjin and Kunming.Make more people know this activity in China!Let's go on!
It's hard to join/add groups, so please don't use them next year. I think freerice should give prizes to the registered people who spend the most time answering questions and who earns the most rice.
It is hard to make groups, so please don't use groups for the next week.
Hi! Congratz to everyone, but I was wondering about the results because at the end of Feb 11 (CET), I checked my total for my group, and it was ahead of Rakehelly. Could you please recheck and mail me if something was wrong? Thanks!
Hello Freericers ? How many grains today ? ;) What would you think if at Freerice game would be possible to check todays stats or rangings, starting with 00.00 this day that you give correct answer till 23.59 same day ?? Is there any forum at Freerice to ask that ? Please write some answers . Keep riceing ! Greetings from Slovenia ;)
FAQ récentes
Pour récupérer votre mot de passe, rendez-vous...

Si vous utilisez Internet Explorer 6, la mise...

Il y a plusieurs causes possibles à cela:...

Lorsque vous vous déconnectez, votre session...